We are selling our lovely holiday apartment in the south of Italy. It is perfect as a base from which to explore the beautiful Campania countryside, the famous Amalfi coast, Pompeii and the exciting Bay of Naples, not to mention the Adriatic and regions such as Puglia.
We also used the property as a bolt-hole to occasionally get away from the stresses of everyday life, and it is perfect for this, as the combination of peace, wonderful nature, expansive views, healthy gorgeous food and the gentle rhythm of village life did more than a spa ever could.
Others enjoyed it too, as we rented the apartment out for holiday lets throughout the year, especially spring to autumn.
Calitri apartment details:
Fully renovated – ready to move into
For sale complete with furnishings and appliances
Classical charm and features – with modern comfort and equipment
An ideal base for exploring Italy – food, culture, hiking, cycling and much more
Great rental potential across the seasons
The perfect de-stressing getaway full of authentic Italian charm
Enter through antique double-doors to a comfortable lounge area that includes separate dining area and fully equipped modern kitchen. Steps lead up to a mezzanine bedroom set in the roof with double bed. The views over valleys and wooded hills are impressive in this charming country style apartment for sale in Calitri.
Completely restored
Tastefully furnished
Wonderful rustic features
Separate dining area
Fantastic views
Mezzanine-style bedroom
Wooden staircase
Hot water heater
Walk-in shower
Private balcony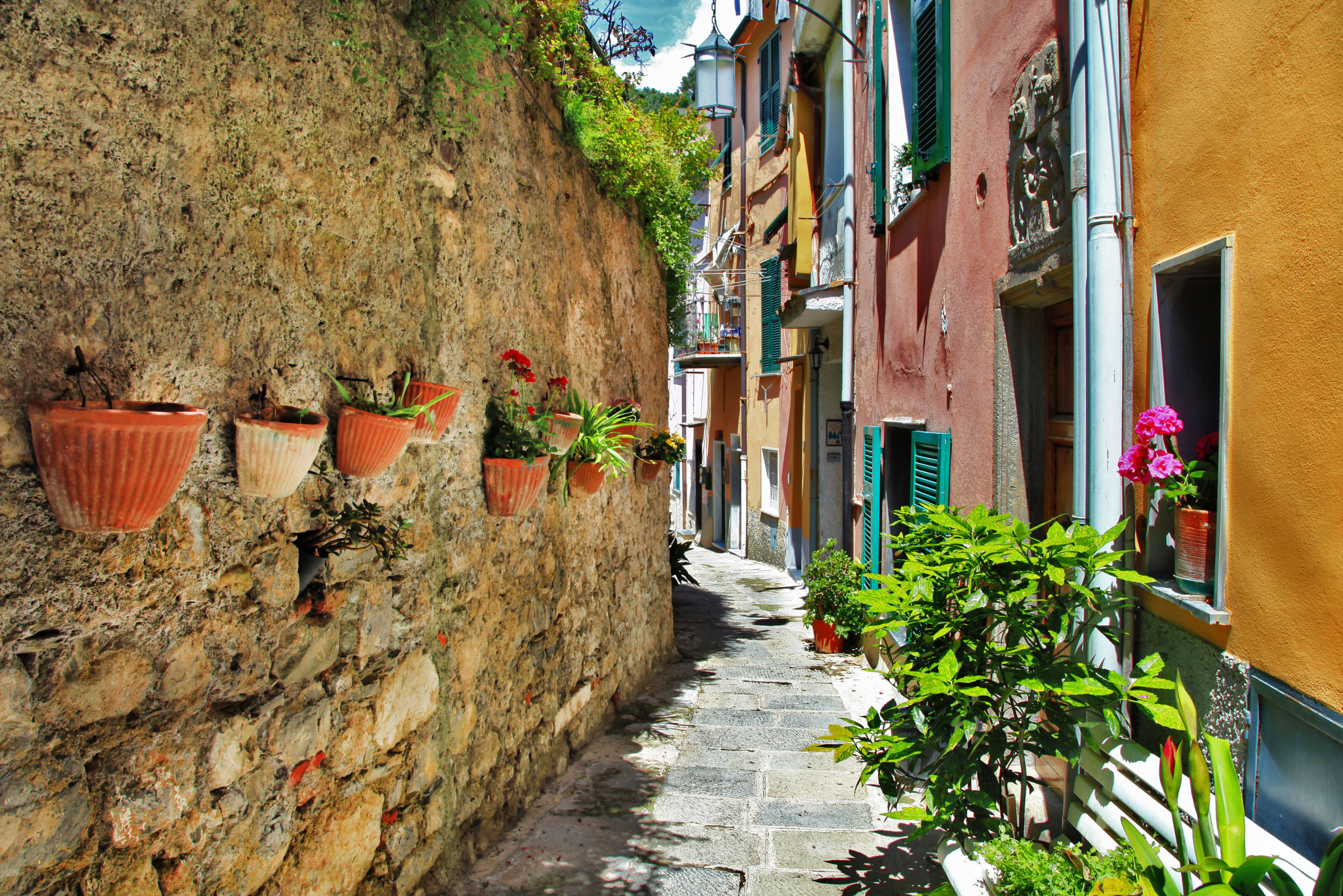 Casa dell'Esploratore is situated on a hillside – positioned at the lower end of the Antico Borgo de Calitri – the historic quarter of this charming country town in Campania. From this position it overlooks a beautiful green valley flanked by wooded hills and mountains, with farmland, vineyards and pastures close by.
A traditional Campania country apartment for sale in Southern Italy, it has been renovated with care, offering modern conveniences whilst preserving its authentic, Italian village feel. Solid antique doors open up to the open-plan living/dining room with a large, quality sofa that folds out into a comfortable bed for two. The modern kitchen is flanked by a large dining room set and a small but comfortable bathroom with shower. Steps lead to a mezzanine bedroom with a double bed, bringing accommodation to four persons.
The Calitri apartment enjoys the ambience of the local Borgo, yet open the French doors from the living room and you overlook a succession of green valleys, where pastures and patches of forests alternate all the to the mountain ranges on the horizon. In the spirit of its setting, Casa dell' Esploratore is charming and cosy, yet also contemporary and comfortable – an ideal getaway in which to enjoy space, peace and the authentic charm of rural Italy. It is a lovely bargain apartment for sale in Calitri.
Calitri – authentic Italian country charm
The old quarter of Calitri is a delightful maze of pastel-coloured houses with an elegant palazzo at its heart. Enjoy a coffee at one of the local cafes, visit a local corner shop or dine in a quaint trattoria where you'll discover the pleasures of the authentic Italian kitchen. Built on fresh, mostly organic produce, it's an experience not to be forgotten. In fact, everything from a dish of pasta to a salad you've made yourself tastes somehow better here, and the weekly fresh produce market is a delight to stroll around in and be inspired by.
The historic Borgo is the real Italy; a place where little streets and alleyways lead to private squares and across bridges pathways in what is an enchanting patchwork of tightly packed, vividly coloured houses. In the Borgo, artists' studios and galleries mix with washing hanging out to dry, while at night the stylish wine bar comes to life with ambient music, local snacks and stunning views from its panoramic lounge terrace.
Calitri is close to several international airports:
Naples – 1 hour 45 minutes by car
Bari – 2 hours
Pescara – 3 hours<
Rome – 3 hours 30 minutes
By bus:
There is public bus service from Naples to Avellino, leaving from Naples Airport, Naples train station and the train station in Salerno, with a private bus connection between Avellino and Calitri. The journey takes 2-3 hours but only costs 8 euros!
Taxi:
An airport transfer service is available from all airports. Car hire is advisable but not essential – once in Calitri there is no need for a car unless you want to explore further afield as everything you need is within walking distance.
Please feel free to contact us for detailed instructions on the local bus services and route descriptions.
Exciting surroundings to explore
For all its quaint charm, Calitri is not a ghostly hamlet but a lively, large village of several thousand souls where life follows a gentle pace dictated by the seasons. It's a perfect place to relax and recoup from a busy lifestyle, amid fresh air and space. Calitri offers a focus on the good things in life that is refreshingly far removed from the noisy, busy cities, industrial centres and crowded tourist resorts.
Here you'll enjoy gorgeous food and natural landscapes, with villages, towns and nature to explore, such as the nearby volcanic lakes surrounded by wooded hills as if in a fairy tale. Avellino and Benevento are half an hour away, the Adriatic resorts and towns under an hour, Naples a little over an hour and the Amalfi coastline, with Capri and Pompei, can be reached in 45 minutes.
But there are also wineries, rolling fields, wondrous forested estates, colourful villages, ski resorts, hiking, adventure sports, historic monuments and culinary experiences to discover and savour. Suddenly you'll find yourself in the midst of natural or cultural beauty and remember that this is exactly why you bought a comfortable getaway in rural Italy.
.
Gastronomy
Delicious fresh cheese, wine and charcuterie all locally made, Calitri and its surroundings are a food lover's paradise. You'll find delicious Italian cuisine at its best, built on fresh ingredients, such as those found at the weekly produce market.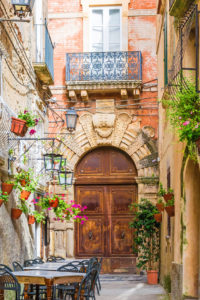 Art & Culture
Begin your exploration of Italian culture in Calitri itself; beautiful churches, old historic quarters, local events and traditions come alive here and elsewhere in picturesque towns and villages. Also make sure to visit the countryside and sample local wines where they are produced with passion.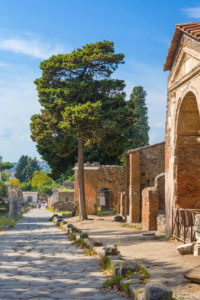 History & Sights
Calitri forms a perfect base from which to explore gems such as Benevento, Pompeii, Naples, Capri, Amalfi, Sorrento, Montecassino and many other examples of Roman, Byzantine, Baroque and classical Italian culture.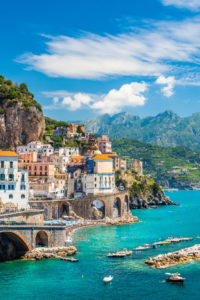 Coastline
Little more than half away from Casa dell'esploratore are the famed Mediterranean resorts of Salerno, Amalfi, Positano, Sorrento and Capri, with the long sandy beaches and coves of the Adriatic coast under an hour away.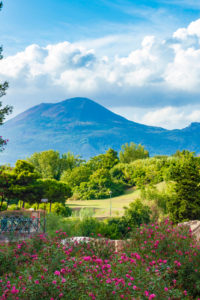 Nature
All around you are green valleys, forested hills, charming villages enveloped by rich agricultural land, and also pristine lakes flanked by restaurants. Head south along the Mediterranean coastline and scenery becomes idyllic.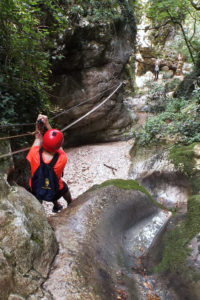 Activities
From cooking lessons and wine tasting to hiking, mountain biking, horse riding, hang gliding, surfing, sailing and hang gliding, Campania's forests, lakes and coastline make it all possible, including skiing in winter.